Personal Property Appraisal Services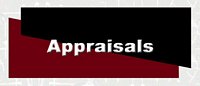 A Personal Property Appraisal is an Opinion of Value, set forth by a qualified and experienced appraiser, based upon research into what comparable items have recently sold for, in current and comparable markets.
Whether you are seeking a Personal Property Appraisal for legal purposes, personal reasons, or just to learn what something may be worth, Michael Ivankovich Appraisals can probably help. As a licensed & bonded Auctioneer, professional Appraiser, published Author, and experienced Antiques Dealer, Michael Ivankovich Appraisals offers more than 35 years of Personal Property valuation experience.
We also offer a wide variety of appraisal services designed to help you understand what your personal property may be worth in today's rapidly changing market.
USPAP-compliant Appraisals on Single Items or Entire Households or Estates
In-Home Verbal Walk-Through Valuations
On-Line Appraisals
Appraisals of Collections or Specialty Items
Types of Appraisals Offered
People need appraisals for a wide variety of reasons. We can offer appraisal services for any of these needs:


Estate Appraisals
Insurance and Insurance Claim Appraisals
Inheritance Tax Appraisals
Divorce Appraisals
Equitable Distribution Appraisals
Non-Cash Charitable Donation Appraisals

Gift Tax Appraisals
Net Worth Assessment Appraisal
General Interest & Curiosity Appraisals
Appraisals on Antiques, Collectibles and Household Items
Art & Print Appraisals
Same-Day Valuations for Attorneys & Executor
Preliminary Narrative Appraisals
For Attorneys, Banks, Executors, & Fiduciaries
Sometimes you find yourself dealing with an estate or personal property situation where you are uncertain whether there is sufficient value to warrant the expense of a complete appraisal. For these situations we offer Preliminary Narrative Appraisals which can be especially helpful for Attorneys, Banks, Executors and Fiduciaries. With a Preliminary Narrative Appraisal we can personally inspect the estate or personal property situation and provide a quick, low cost written opinion of value in order to help our clients decide whether a more detailed USPAP Appraisal is warranted.
More specifically, we can personally inspect the personal property and issue a written narrative report which provides:
A general situation overview.
A narrative breakdown of various personal property categories such as furniture, art, glassware, jewelry, personal items, vehicles, etc.
Identification of items that may have above-average value.
Vehicle specifics (VIN, mileage, condition, etc).
A Valuation Summary Total which provides a ballpark range of value of what we saw.
Asset disposition suggestions and recommendations.
Digital images, where appropriate or upon request.
This narrative will adhere to USPAP guidelines and protocol.
When our schedule permits, we can often offer same day service.

Our Latest Column:
The Nearly Extinct Formal Dining Room:
Why Your Dining Room is Worth Less Than You Thought
The Formal Dining Room, as we know it, is on the decline... and nearing extinction. It is used less frequently by the 60+ generation today than it was in previous decades, and the 30-50+ generation uses it far less frequently than their parent's generation. As a result, the value of what is in the traditional formal dining room... including the furniture, china & glass, and most accessories... have declined dramatically in recent years. This article will provide readers with the top 4 reasons why the value of their dining room contents is probably worth far less today than it was in previous years.
Complimentary 2-Part Column on Value
Values are constantly changing in the world of antiques & collectiblews, but what does "value" really mean? Value is an imprecise term that can mean different things to different people, especially in today's changing marketplace. You are welcome to print out a 2-part column (in pdf format) that was recently published by Michael Ivankovich.
"Understanding Value...What's It Really Worth?" (Part I)

"Understanding Value...Appraisal Values" (Part II)
If you have any questions, or would like a Free Appraisal Consultation with Mr. Ivankovich, call us at (215)-345-6094.
Michael Ivankovich, GPPA, MPPA
Personal Property Appraiser
P.O. Box 1536, Doylestown, PA 18901
Office: (215)-345-6094 Cell: (215)-264-4304
E-Mail: info@michaelivankovich.com
Web Site: www.michaelivankovichappraisals.com