We Help Clients Locate the Right Auction House
For What They Are Selling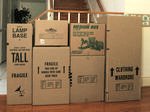 A little understood fact is that different Auctioneers and Auction Houses specialize in selling different types of merchandise. Some specialize in Dolls, while others specialize in Art, Prints, Tools, Antiques, Hummel Figurines, etc. Consigning your Tools to a Doll Auctioneer makes as little sense as consigning your Dolls to a Tool Auctioneer. And many Auctioneers are general-line Auctioneers, meaning that they sell nearly everything, but don't really specialize in anything. Either way, sending your merchandise to the wrong Auction House could cost you big money.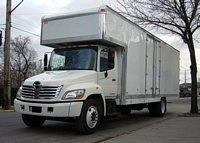 We can help. As Auctioneers and Appraisers, we understand the Auction process and who many of the key players are. We are active in the Pennsylvania Auctioneers Association (PAA), and the Lehigh Valley Society of Auctioneers (LVSA), we have been in the Auction business for 20+ years, and we can help to guide you through the entire Auction process.
Whether you are looking for a national, regional, or local Auction company, call us first to see if we can point you in the right direction.
Live Auction vs. eBay or the Internet?

Is eBay or the Internet the Best Auction Venue For You? Certain items sell best on eBay or the Internet, where a national and international bidding audience can sometimes take your items to price levels that you never imagined. Other items will simply generate little or no interest on the internet.

Should You Send Your Items to an Auctioneer or Auction House? Certain items will sell better in front of a live auction audience in a competitive bidding situation. Other items will generate little interest and yield disappointing results.

How About a Live Internet Auction? And other items will perform best if sold in front of a Live Auction Audience, while at the same time Live Internet Bidding enables bidders from around the world to compete with Live Floor Bidders for your merchandise.

Not Sure Which Way To Go? As Auction Consultants, we can usually steer you in the right direction.

Call for further details.
Michael Ivankovich, GPPA, MPPA
Personal Property Appraiser
P.O. Box 1536, Doylestown, PA 18901
Office: (215)-345-6094 Cell: (215)-264-4304
E-Mail: [email protected]
Web Site: www.michaelivankovichappraisals.com