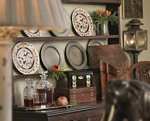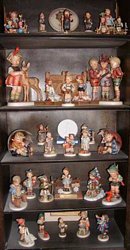 You need to be careful when appraising your collections. Sometimes collections are worth far more in their entirety than the sum of all individual pieces due to the rarity or uniqueness of the collection. Other times, collections may be worth far less than the sum of all individual pieces, due primarily to the effects of flooding the market with too much too soon.
If you need help valuing your collection in today's market, we can probably help. Our experience and resources can serve to provide an accurate collection value in most areas and categories. But to be perfectly honest, no appraiser knows everything. And if we don't have the experience in your specific area, we probably have a colleague, or know another consultant or appraiser, who can step in to help.
Whatever type of collection you are seeking to evaluate, call us first so we can discuss what it may be worth in today's market, and where you might be able to sell it for the maximum fair market value.